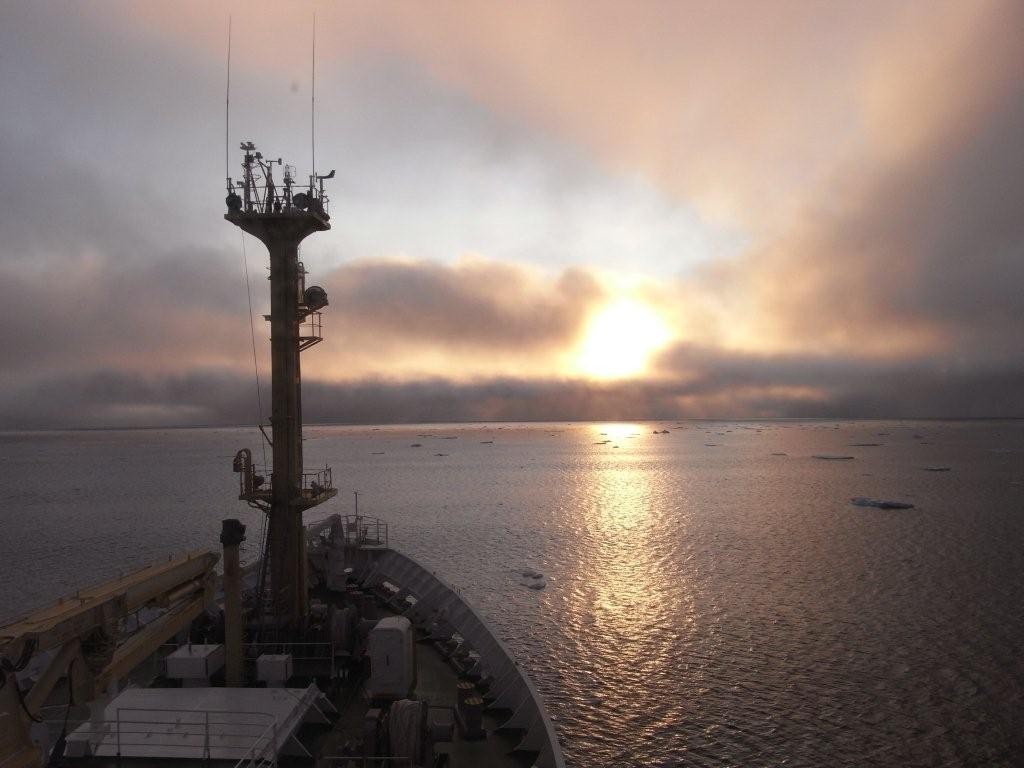 The Joint Western Arctic Climate Study 2006 was a continuation of multinational, multidisciplinary arctic climate impact study that involves ships and personnel from three nations, Canada, Japan and United States.
During the 2006 program the primary research platforms included the Japanese ship  R/V Mirai as well as CCGS Louis S. St Laurent and CCGS Sir Wilfrid Laurier from Canada. 
R/V Mirai continued her biennial research cruises to the Arctic, conjunction with annual research in intervening year conducted by JAMSTEC researchers onboard vessels Canada, and United States.  The 2006 program will lead into intensive coordinated research in support of International Polar Year commencing in 2007.
Martech Polar continued its association with Global Ocean Development Incorporated providing Ice Navigator Paul Cordeiro to conduct Ice Pilotage services onboard R/V Mirai during her operations in the Bering Sea, Chukchi Sea, Eastern Siberian Sea and Beaufort Sea over the six week operational period in September and October 2006.
Captain Snider, Principal Consultant
Captain David (Duke) Snider, MM, BMS, FNI, FRGS
Captain Snider is the CEO and Principal Consultant of Martech Polar Consulting, Ltd. He is a Master Mariner and with 40 years at sea, operating vessels in a variety of ice regimes in the Arctic, Antarctic, Baltic, Great Lakes and Eastern North American waters.  He also has extensive tenure onboard coastal and offshore research vessels as Chief Officer and Master.  He retired from Canadian Coast Guard service as Regional Director Fleet Western Region in 2012.
World-wide ice pilotage and navigation services
Martech Polar Consulting Ltd.
563 Caselton Place
Victoria, BC Canada V8Z 7Y5